👻's ⚔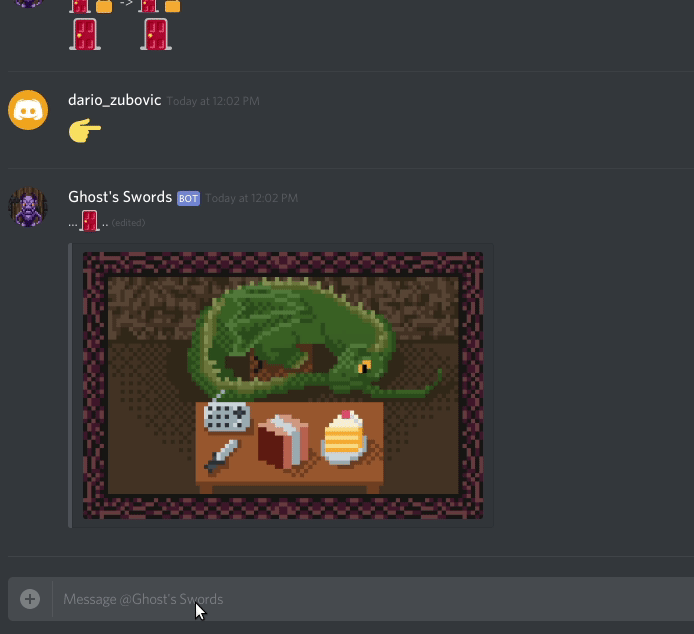 👻's ⚔ (Ghost's Swords) is a textless text-adventure played through Discord.
You can copy link above and paste it in your Discord client. You can also click through to play with in-browser Discord. If you don't have Discord account, don't worry - you can get guest account by following the link above and entering your nickname (standard email and password registration is not required). As soon as join the Discord server, bot will DM you.

Art: RudeThumb
Music: Sonic Wizard Audio
Code & design: @dario_zubovic

Made for GMTK Jam 2018 in 24h. Theme of the jam was GENRE without MECHANIC (in this case, text adventure without text).